Printable Round Robin Schedules
Round Robin Tournaments & Leagues to Print
All our schedules are printable. This page offers a few simplified examples you can print in a pinch for simple informal round robin tournaments or leagues.
We recommend using our online schedule generator, especially if you're running more formal leagues or tournaments. You'll be able to enter team names and scores and have standings calculated automatically, among other things.
Both our league and tournament generator let's you do group and knockout play.
In fact, our platform allows you to run your whole league or tournament from start to finish, including registering teams, accepting payments online and putting up a simple, modern website.
Our goal is to make starting and running a league or tournament business as easy as possible.
---
4 Team Round Robin

4 team round robin schedule (56.2 KB)
---
5 Team Round Robin

5 team round robin schedule (87.9 KB)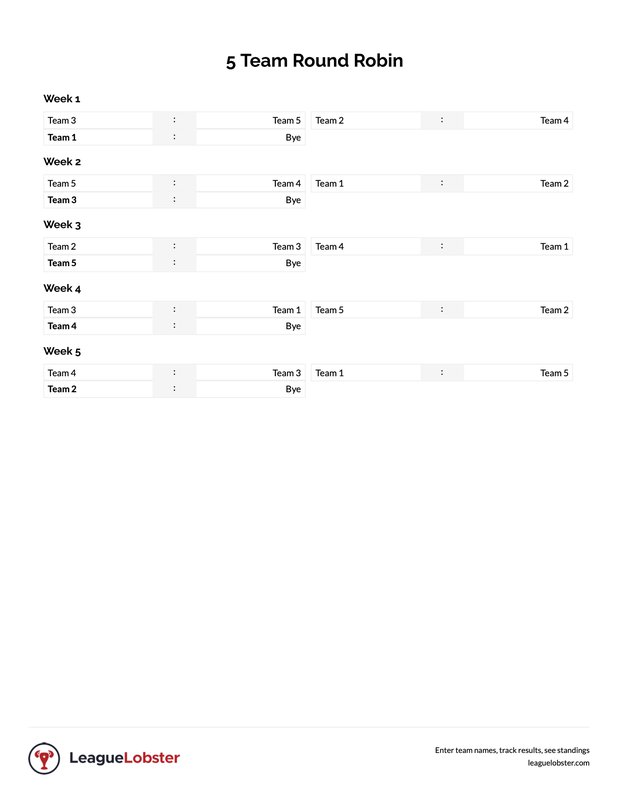 ---
6 Team Round Robin

6 team round robin schedule (83.7 KB)
---
7 Team Round Robin

7 team round robin schedule (102.3 KB)
---
8 Team Round Robin

8 team round robin schedule (61.4 KB)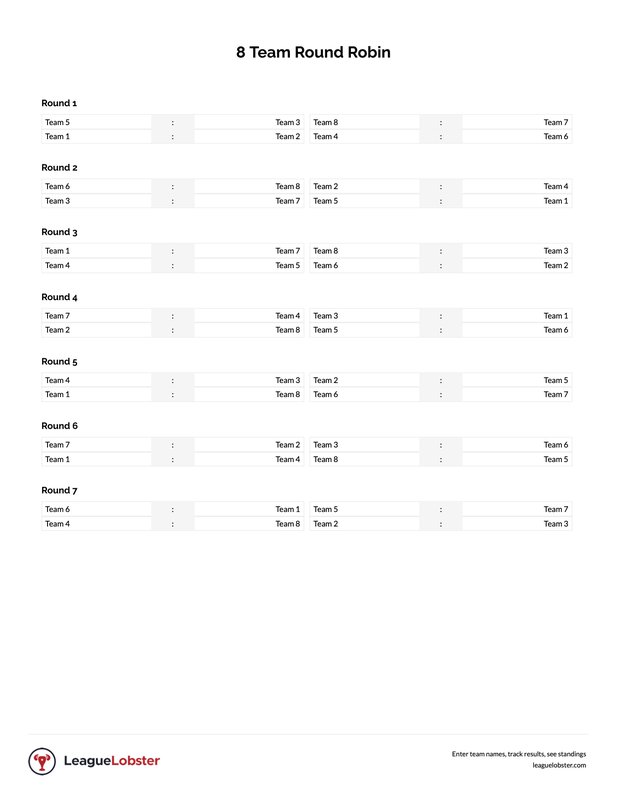 ---
9 Team Round Robin

9 team round robin schedule (62.4 KB)
---
10 Team Round Robin

10 team round robin schedule (106.5 KB)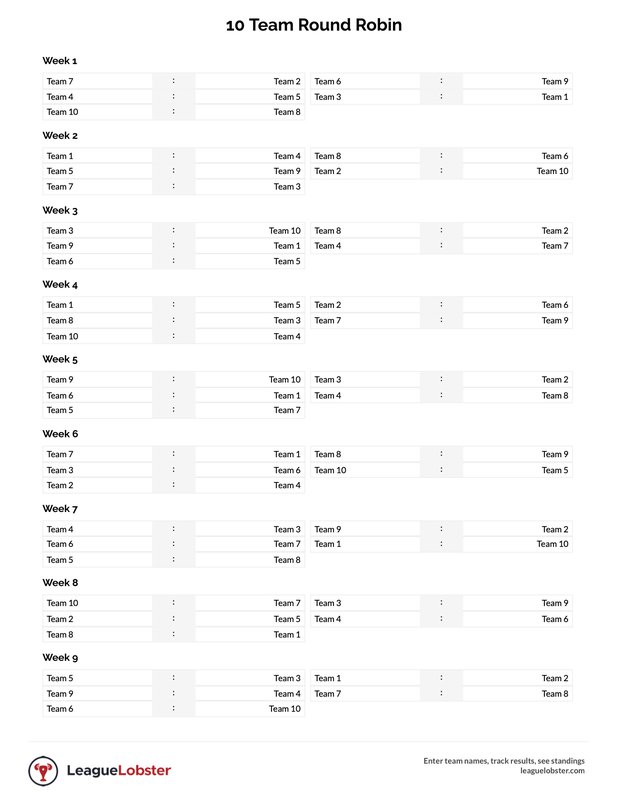 ---
11 Team Round Robin

11 team round robin schedule (158.3 KB)
---
12 Team Round Robin

12 team round robin schedule (160.0 KB)
---
Photo by Ryan Searle on Unsplash