20 Team Round Robin Generator
Generate an interactive 20 team round robin schedule
To generate your 20 team round robin schedule, simply set your number of games per team and weeks (not counting weeks without any games) and click GENERATE ROUND ROBIN.
For a standard 20 team round robin schedule you don't have to change anything. Just click the button.
You'll have the option to enter team names, times, venues, and scores. Standings are automatically calculated. You'll also get a link to share with your players and coaches.
Helpful Tips
Enter the total number of games per team over the course of the season.
Don't count weeks where no games are played, e.g. due to holidays – you'll add those in later.
The default configurations (filled in when you click single round robin / double / triple) give each team one game per week for even numbers of teams; for odd numbers of teams, it gives one team a bye each week.
For more help please see this help article / video.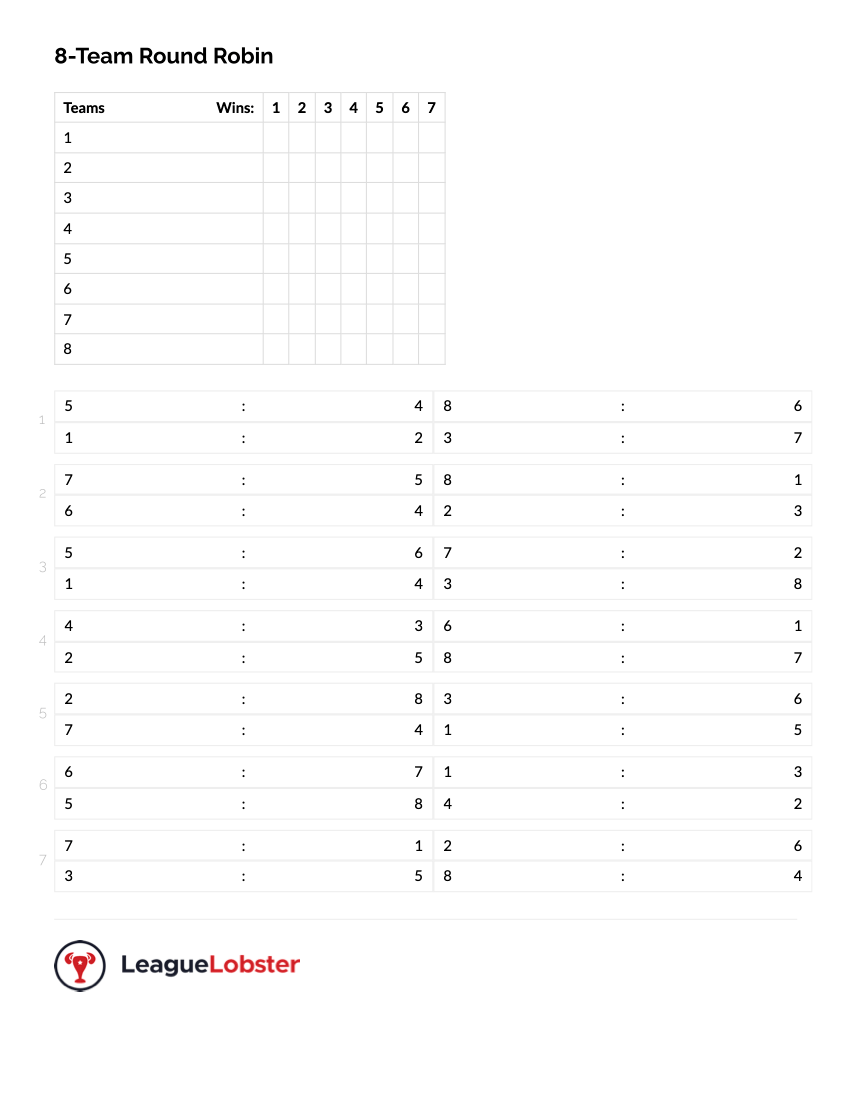 Example: 8-team round robin