Simple League Generator
For simple league schedules, our LITE scheduler is the fastest and simplest scheduler you'll find.
Need more features? Simply upgrade to PRO and keep all your progress while adding more power.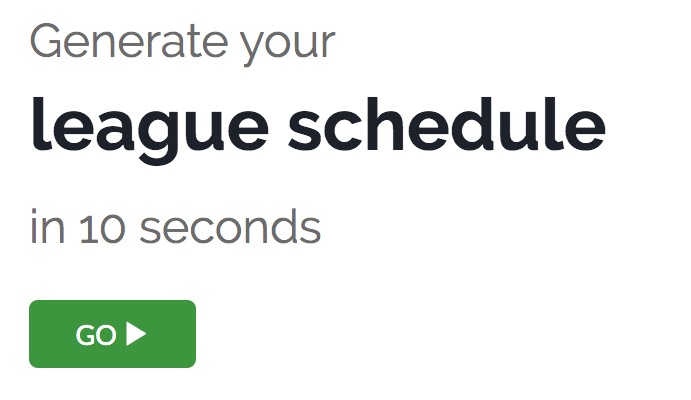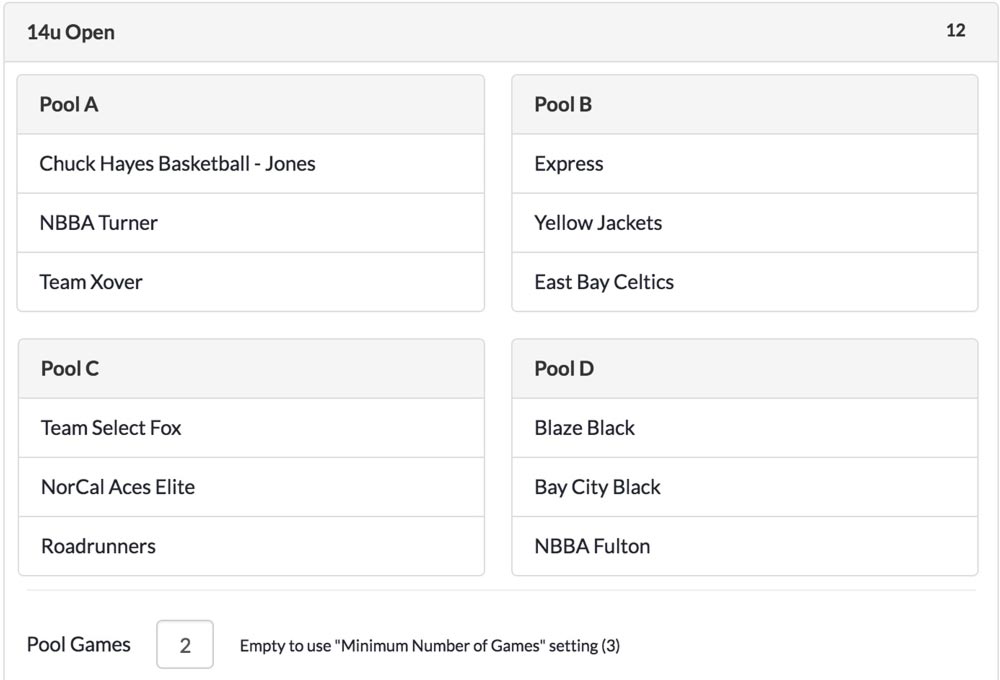 Round Robin Pool Play
Separate teams into divisions and pools and specify a number of round robin games.
Playoff Brackets
Define multiple playoff brackets for each division – with or without consolation games.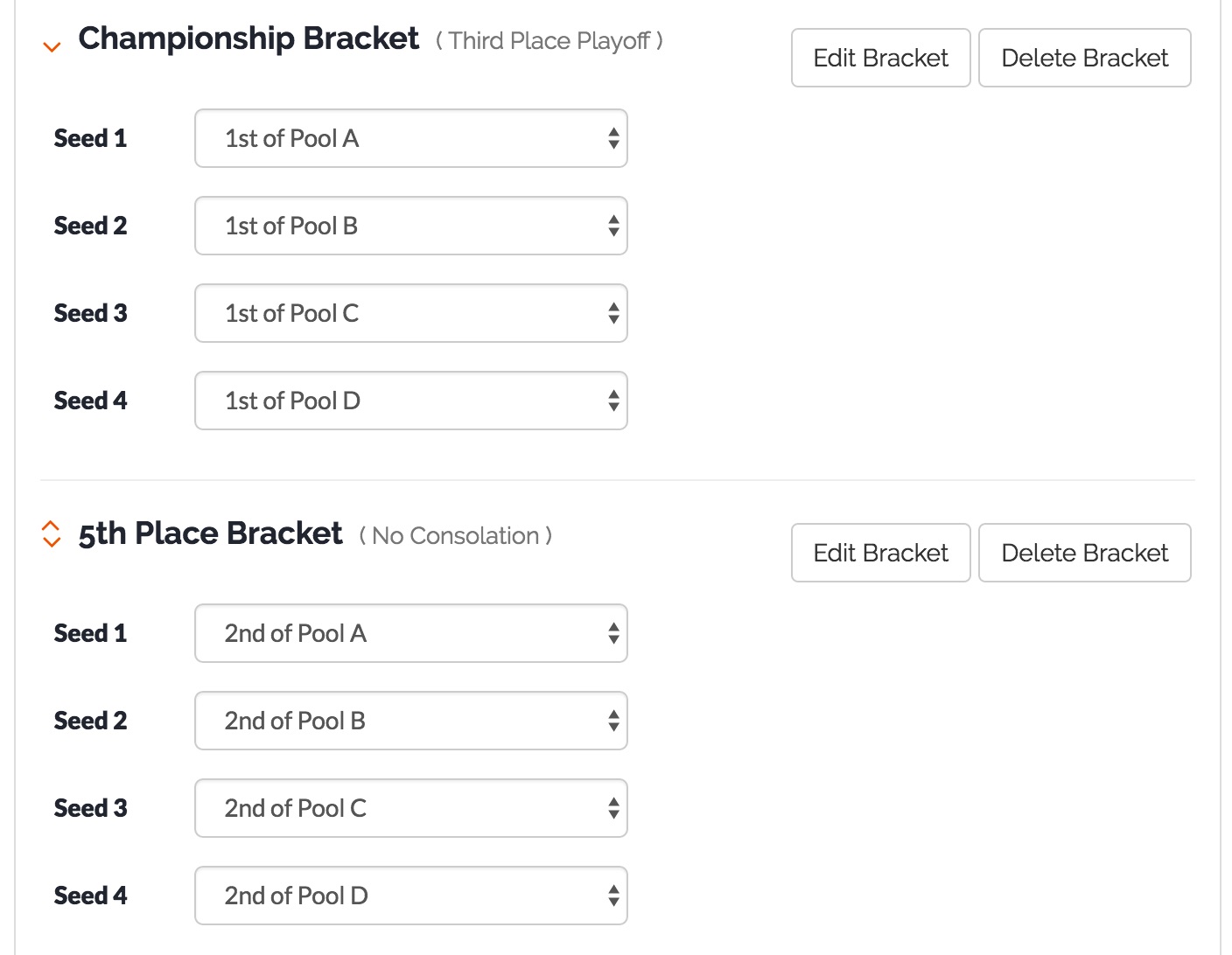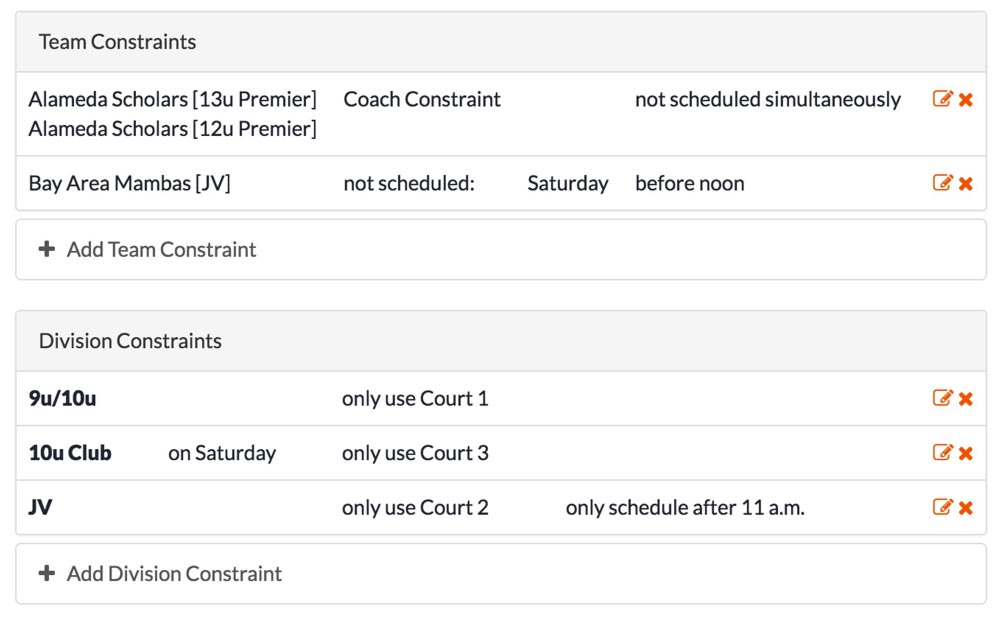 Scheduling Constraints
Enter coach, team, and division constraints and let our algorithm figure out a schedule that works for everyone.
Calendar View
See your entire tournament schedule at a glance, color coded by division, and easily reschedule games via drag and drop.
Sync your games to your calendar app and let your players subscribe to their team's calendar.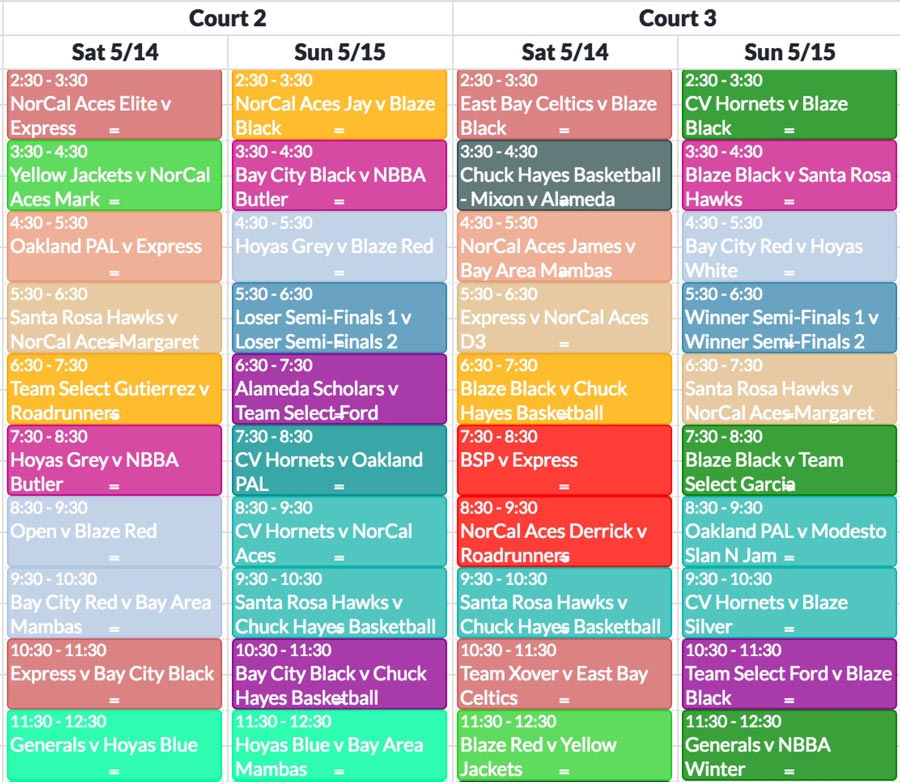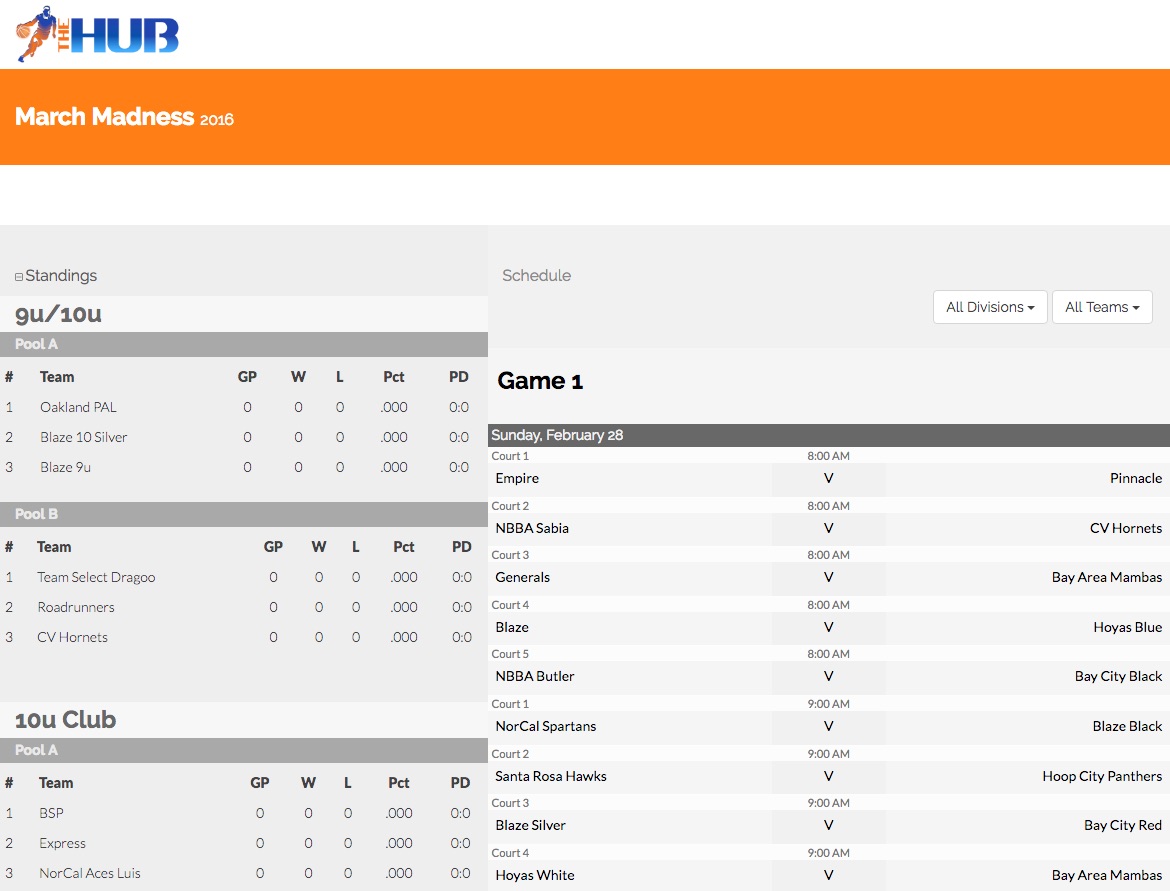 Customized Look
Make it your own. Brand your public schedule page with your own logo and color scheme.
Mobile and print-friendly, with division and team filters for easy viewing.
Embed It On Your Site
Simply copy and paste our embed code and display your schedule right on your own website.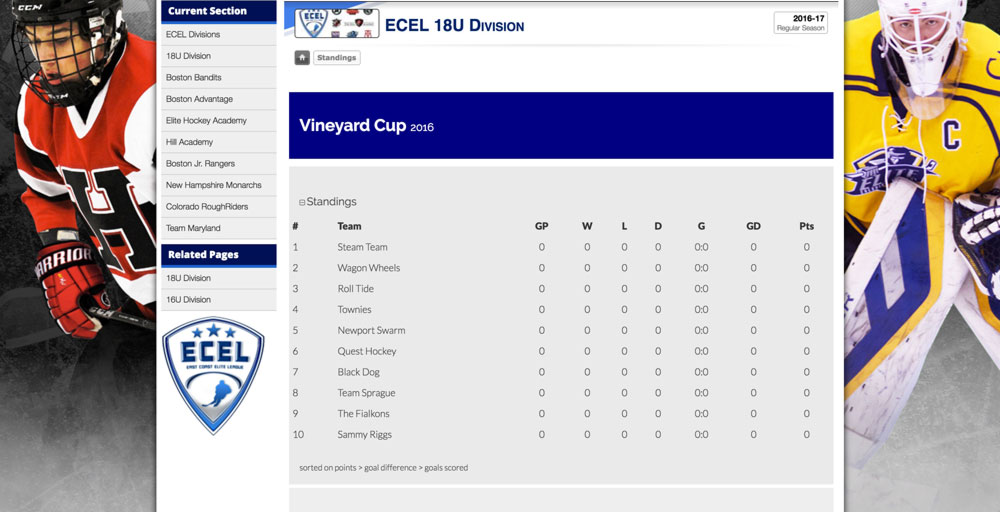 Export to SportsPress
Export your finished schedule to generic or SportsPress-specific CSV and get your games into SportsPress or other tools with little to no extra work.
SportsPress is a free all-in-one WordPress plugin that helps sports clubs set up and manage a league or club site quickly and easily.