Generate your round robin
league schedule
in 10 seconds
Max 50 allowed for any field. Need more than 50? Try PRO free.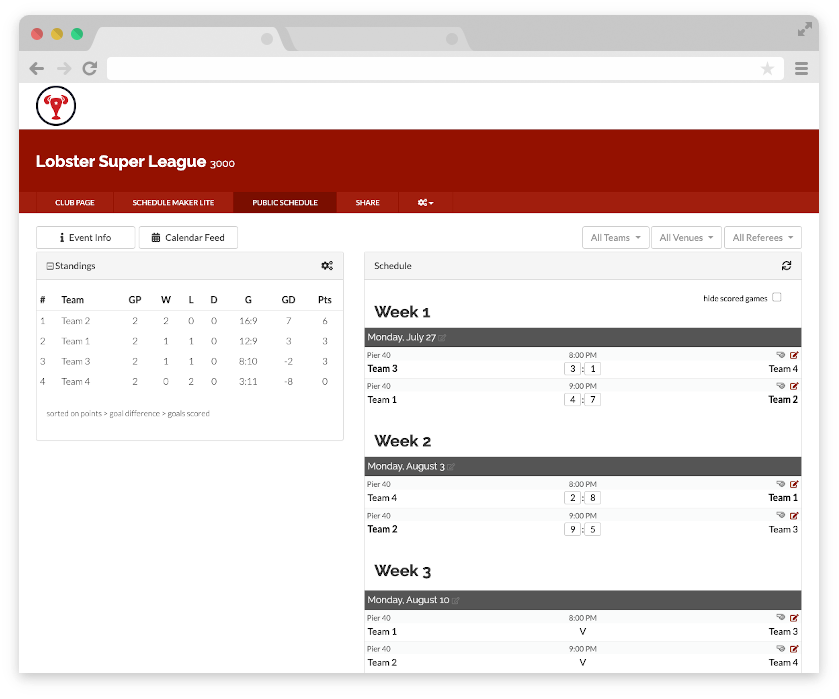 Example: 4 team round robin schedule
LITE vs PRO
You are currently setting up a league schedule in LeagueLobster LITE, which is our simplified free version for straightforward league schedules.
To set up a league schedule in our PRO version, click here. To read about PRO features, click here.
Frequently Asked Questions